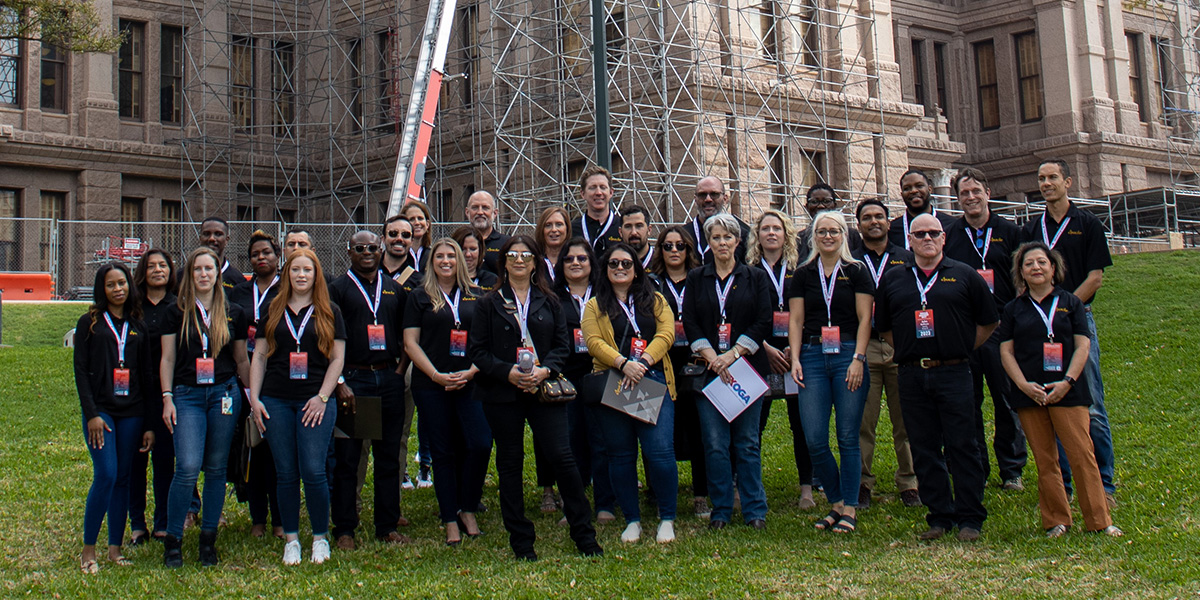 Texas Energy Day made a triumphant in-person comeback this year, with the Texas capitol building buzzing with hundreds of oil and gas advocates eager to make their voices heard.
"The excitement and impact that this day has on both employees and lawmakers is incredible to see," said Jessica Jackson, vice president of Environment, Health and Safety, who attended. "Strong relationships with regulators, government officials and partners are vital to ensuring our operations continue to strengthen the future of our state."
On March 7, Apache employees joined this effort to educate legislators on the countless contributions of the oil and gas industry, including support of public education, research, infrastructure improvements and employment for millions of Texans. During each legislative session, Texas Energy Day is dedicated to meeting with state elected officials and their staff to discuss the importance of oil and gas to the state.
Apache groups in attendance visited with eight separate legislators who sit on committees ranging from appropriations to culture and tourism.  They also joined industry professionals in Q&A sessions with multiple panels of lawmakers.
"As someone who has tangible, daily experience in the field, I believe it's important for our representatives in Austin to understand our operations from an on-the-ground perspective," said Tyler H., water resource lead. "I'm glad I participated in these one-on-one conversations that allowed me to highlight specific aspects of our industry such as freshwater conservation and our focus on reusing produced water."
The Apache team looks forward to the next opportunity to advocate on behalf of an industry that has transformed countless lives for the better. To learn more about Apache's work to meet global energy demand in a sustainable manner, click here.