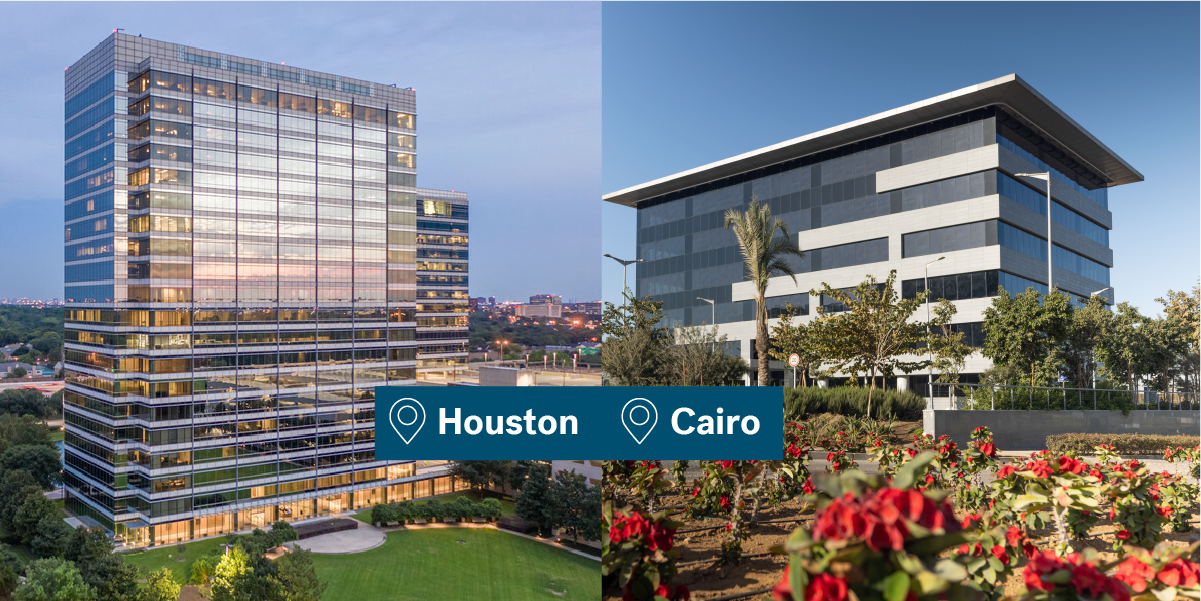 Digital transformation, remote work and increased cross-functional collaboration have come to define how businesses and organizations operate, creating new opportunities for growth. During the global pandemic, our company embarked on a journey to reimagine the future of work, considering office space, technology, and new ways of working. As a result, we decided to relocate our Houston headquarters and Cairo offices. Both new spaces will provide a variety of meeting rooms and amenities to increase employee connection and impromptu gatherings, with an emphasis on increased productivity, collaboration and employee development. Both moves are planned for early 2024 to newly renovated, state-of-the-art buildings.
"With these moves, we aim to create fresh and welcoming environments to support our high-impact work culture," said Alicia J., director of business excellence. "More connection, collaboration and agility in our workspace will further enable Apache's commitment to meeting global demand for oil and natural gas."
The transformation of these new spaces will include private offices for employees and a variety of flexible workspaces and amenities to support the essential work done across the company. Highlights include shared areas for collaboration, hybrid-friendly meeting spaces, and a commitment to wellness with mother's rooms, quiet rooms, and on-site fitness centers. We have also rolled out a Digital Dexterity program, which embraces existing and emerging technologies to achieve better business outcomes.
"The moves in Houston and Cairo are not only physical, but also digital," said vice president and chief information officer, Travis Osborne. "We've launched our IT bootcamp program to better adapt to a long-term hybrid work model that leverages a fresh set of technology while reducing our records footprint and improving access to information."
The future of work project will foster a work culture that promotes our values, optimizes productivity, and supports employee well-being. These transformational changes strengthen our position as a partner to the world in providing the abundant, affordable, and reliable oil and gas needed for decades to come.
Houston Headquarters:
One BriarLake Plaza, Westchase District
Cairo Office:
Cairo Festival City, New Cairo