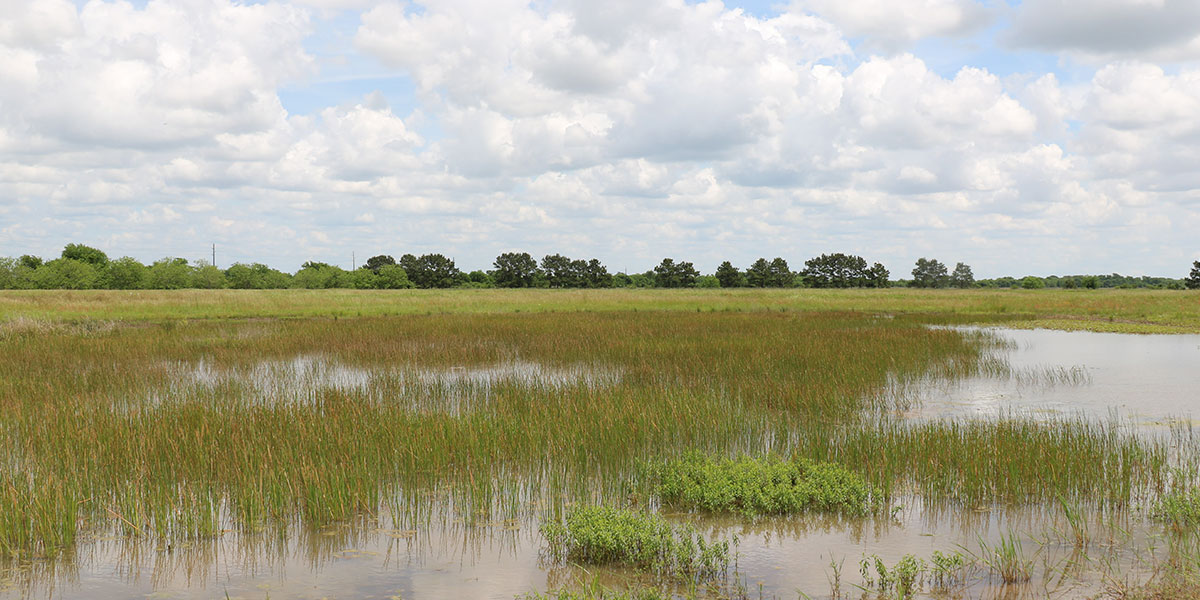 From the Grand Canyon to Niagara Falls, North America is full of natural wonders that have captivated the hearts and minds of explorers, scientists, artists and tourists for generations. The tallgrass prairie along the Southern coastal plain stands as the most endangered ecosystem in North America, with only 1% of the original 20 million acres of prairie land remaining, according to a leading Texas-based conservation organization.
"The coastal prairie is home to a wide array of flora and fauna that call Texas home – all of which play a critical role in uprooting invasive species, filtering pollutants from our water and acting as a natural sponge for floodwaters," said Ali Flanders Dodson, advancement director at the Coastal Prairie Conservancy (CPC). "We're proud to be a place where people can experience the lesser-known beauty of the coastal prairie and find sanctuary in the midst of an open space — without partners like Apache, this simply would not be possible."
In 1992, the Houston-based conservancy committed to preserving coastal prairies, wetlands, farms, and ranches to benefit people and wildlife forever.
This mission resonated with the Apache Tree Grant Program, which began in 2005 with the goal of establishing and leaving a lasting conservation legacy. In 2022, the program reached a milestone of donating more than 5 million trees to 1,000 U.S. nonprofit organizations, touching hundreds of communities throughout Texas, New Mexico, Wyoming, Oklahoma and Louisiana.
"When looking to identify a partner for the Apache Tree Grant Program, we wanted to ensure that the work they engaged in had a long-term impact that would help elevate the lives of local communities for years to come," said Castlen Kennedy, vice president of corporate communications and public affairs. "After connecting with CPC, we recognized a deep alignment on conservation values and the importance of green spaces to people's health and well-being."
In 2023, the Apache Tree Grant Program supported this vision by donating more than 100 trees to the Katy Prairie Conservancy, a contiguous 13,500-acre piece of land managed by CPC, most of which is closed to the public to better preserve the ecosystem. The trees support the restoration and enhancement of a natural sanctuary within the conservancy, which unlike other areas within CPC, will be open to the public. The Apache-donated trees are a critical piece of the puzzle, improving the grasslands' ability to capture carbon and providing visitors with a better appreciation for an ecosystem that long characterized the coastal plain.
To learn more about the Apache Tree Grant Program, visit www.apachelovestrees.com.