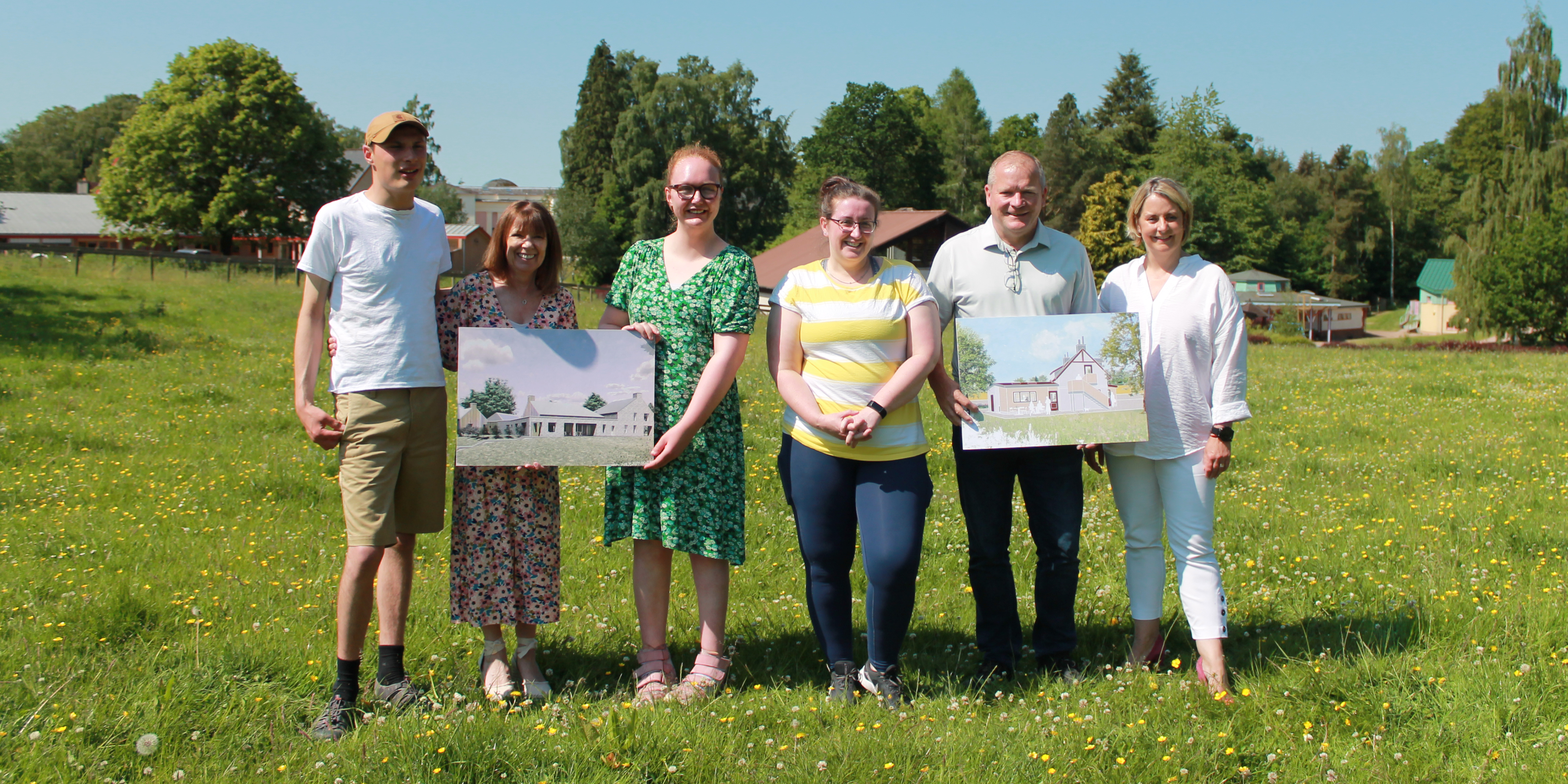 Apache has recently announced a new partnership to support the Camphill School Aberdeen in the U.K. to address a current crisis in care. The school provides support to young people with learning disabilities and complex additional support needs.
Camphill currently helps 100 young people by integrating education and lifelong learning with vocational workshops and therapies. It also provides leisure and recreational facilities, as well as on-site medical care.
The donation was made possible through Apache's bond committee, which manages funds generated by our workforce through sales of confectionary and other items on our offshore platforms.
"This amazing donation from Apache will directly benefit the young people in our care, both now and into the future," said Alex Busch, executive director of Camphill School Aberdeen.
"We have seen the demand for our services sky-rocket in recent years, and the impact the current crisis in care is having on young people with additional support needs and their families is putting a pressure on accessing suitable placements. We want to be part of the solution to ensure that every young person who needs our support locally can access it. We can't thank Apache enough for this transformative donation."
Camphill School Aberdeen is aiming to expand the number of day and residential places it offers to young people aged 16 to 25 years old by 60% over the next 10 years.
Apache's donation will support the charity's campaign to build an 11-bedroom residential house with an independent living wing, which will create an additional 54 places for vulnerable young people in the northeast of Scotland.
The new facility will be used as accommodation for those unable to fully participate in home life, or as a training flat to encourage independent living as they transition to adulthood.
The campaign will also redevelop a former book shop on the Camphill site into a sustainable social enterprise and community hub, including a zero-waste organic farm shop selling produce grown on the estate and crafts and artwork made by the young people.
"We are committed to building long-lasting relationships and creating positive local impact, as well as addressing acute social needs within our community," said Stephanie G., U.K. charity committee member.
"Camphill is a wonderful facility offering superb opportunities for the people they support. These two projects are vital in supporting more families in need, while strengthening links with the community through the new market."